Name of Work: Pegboard Universe
Perforated aluminum, cork
Chair: 17"w x 20"d x 27"h / Ottoman: 15"w x 15"d x 15"h


About the Work:
Pegboard Universe is a furniture concept that is clearly defined in its form, while embracing all user needs and allowing for infinite combinations. As urban dwellers, we live within pre-planned grids and boxes, or "neutral spaces," as the Milanese radicals SuperStudio would call them. But our lives are anything but neutral. We use our urban spaces to enact the most organic, messy and social aspects of being alive.

We gather together to socialize, but also to join in protest. Sometimes, as shown during the COVID-19 pandemic, we are forced to separate into our respective boxes, waiting until the day comes when we can rejoin once again. The Pegboard Chair and Bench celebrate the resiliency of life within the grid. Composed of a number of boxes, these pieces afford infinite methods for storage while sitting – a light jacket can be stored in the seat, flowers in the back rest, books and devices in tiny boxes attached like parasites. Different furniture units can be attached to one another or separated as needed. This furniture reflects the nature of being together, even when we are required to be separate.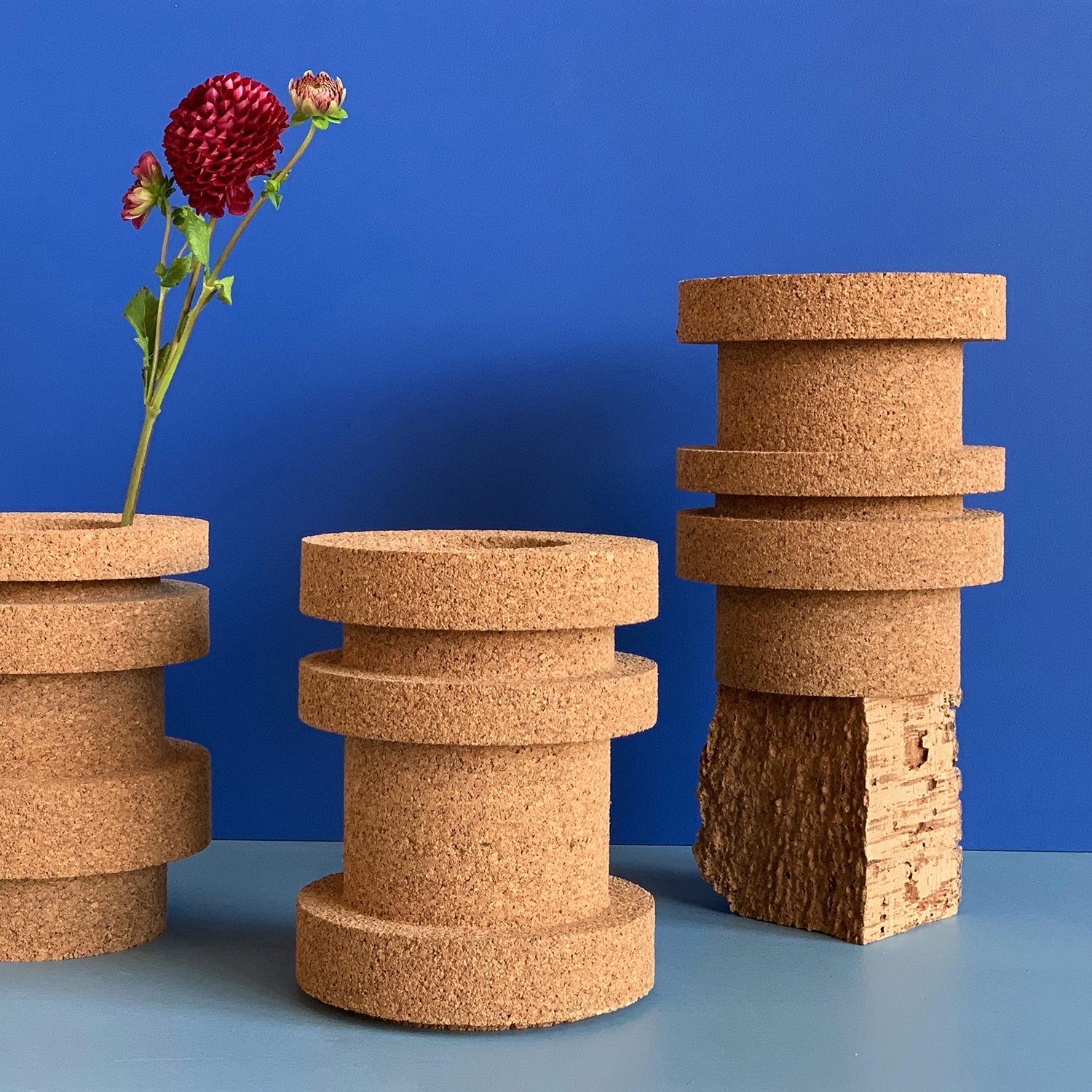 About the Studio:
Daniel Michalik's interests stem from rethinking familiar yet underutilized materials and local manufacturing methods, and how the products that emerge from these can redefine accepted notions of use. Be it in unlocking the secrets of cork, or redefining the hidden genius of pegboard systems, Daniel believes there is delight (maybe even magic) waiting to be discovered in rethinking the way we use everyday items.